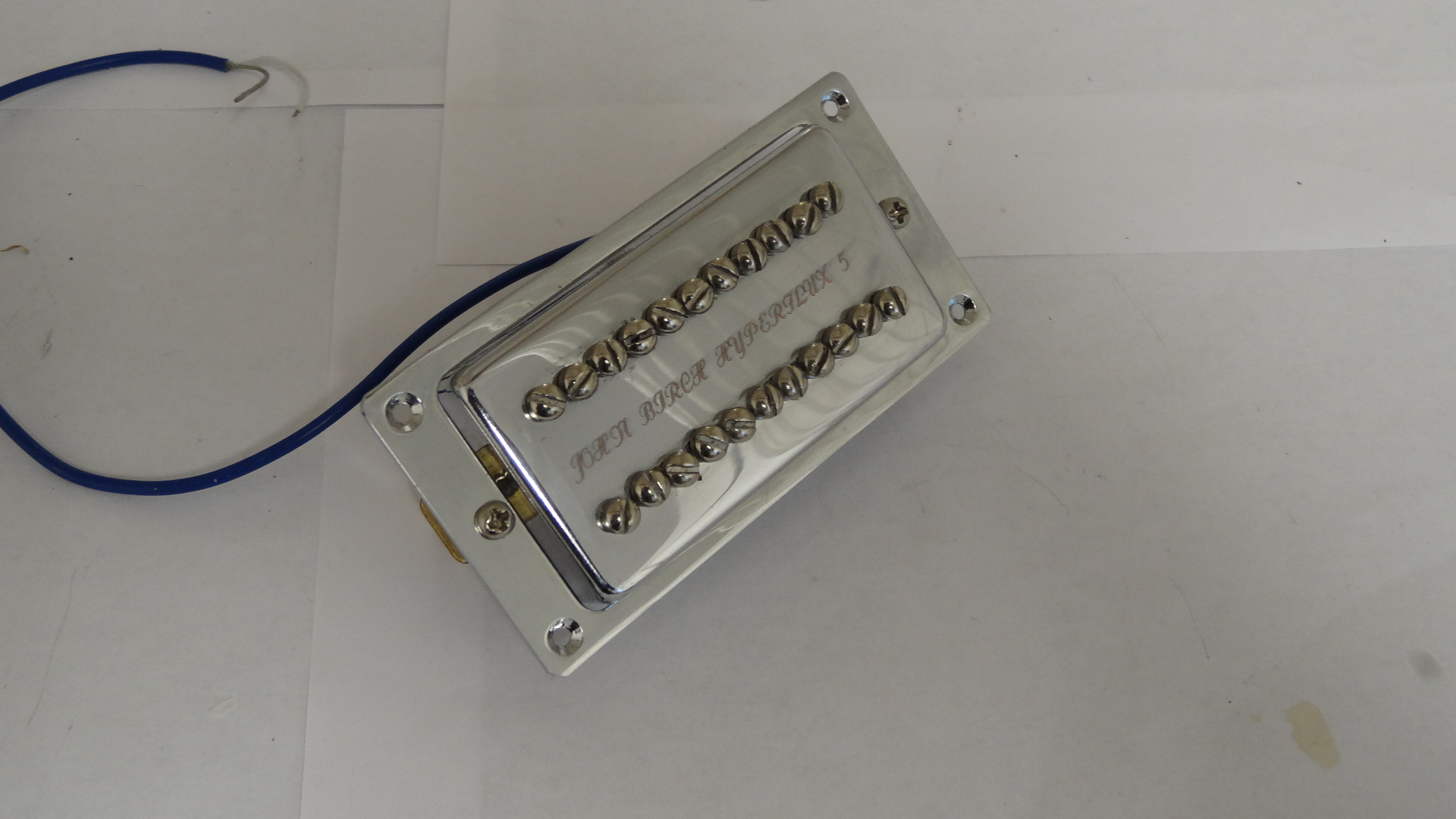 Retail prices are listed on the main website, this outlet for direct sales using Paypal List price excludes postage which is per item, pp discount for more than one item.
UK £5.0 GBP. Europe £10 GBP and everywhere else £15 GBP using Royal Mail Signed and Tracked service.
These are medium to strong output with vintage sound.
Simplux 2, £49 GBP./set of two. ( P90 style 6.5K Ohms 11 poles)
Hyperflux 2S, £49/set of two GBP Mini humbucker, vintage LP type, chrome cover
Hyperflux 2 ,3 and 4, £49 GBP/set of two. ( Standard size covers, plain or open 6 poles) 13K Ohms.
Biflux 2 and 3 are multipole at 7.2K Ohms in standard size chrome humbucker covers. £49 each.
These are high output pickups for heavy rock sound.
Hiflux R and Hiflux B ( Standard humbuckers 13K and 16K ) £99/set of two.. Modern rock sound., tight and punchy
Modern rock rock sound.
Magnum 2 and Hyperflux 2 set £99.00, closed chrome covers.
Magnum 4 and Hyperflux 5 set £99.00 exposed poles and closed covers.
These are 16K and 13K Ohms Classic 70,s Classic 70s British rock sound
Paypal accepted just e mail to johncarling052@gmail.com.